FTA Announces $423 Million in FY19 Bus Grants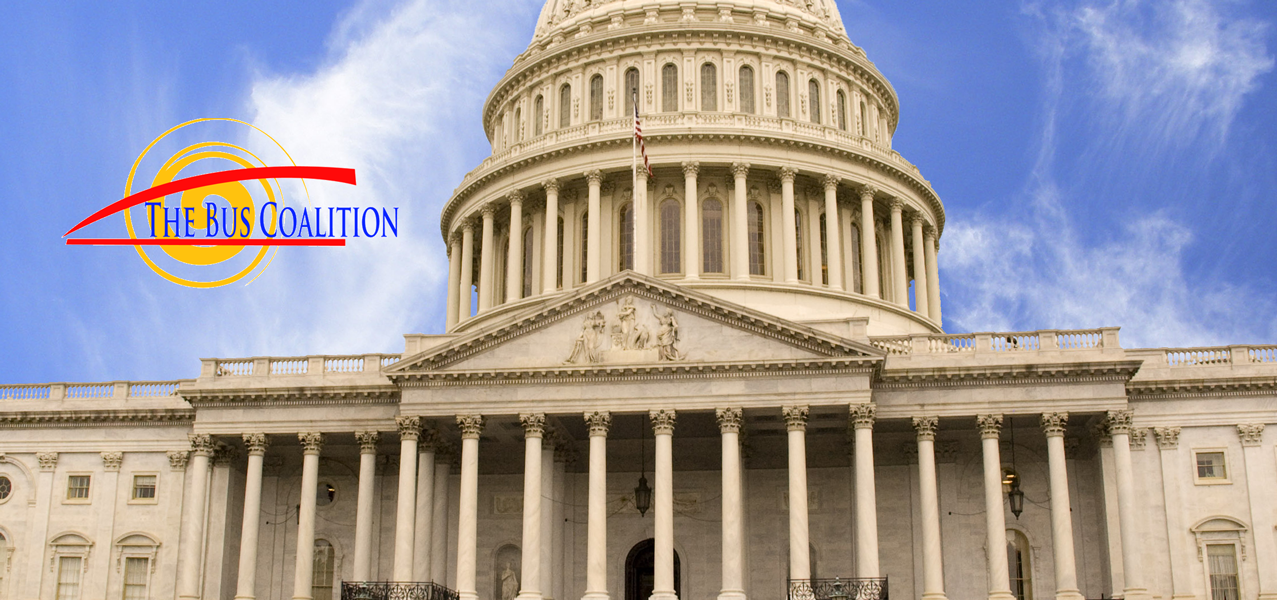 This week, FTA announced $423 million in FY19 Bus and Bus Facility awards to 94 projects in 42 states. Congratulations to all the recipients! You can find the full list of awards here.
As a reminder, the FAST Act authorized approximately $267 million to the competitive program in FY19. Because of the efforts of our friends and allies, including House and Senate Appropriations Committee Leaders, the Congressional Bus Caucus and our partners at CTAA, the competitive program was "plus-ed up" an additional $160 million.
This increase brought the total FY19 competitive pot to $427 million, of which FTA needed approximately $4 million to administer the grant program.
These increased funds are critical to addressing the pressing needs each of your systems face. In addition, this level of funding allows for bigger grant awards that help systems address long-term bus replacement and facility improvement projects.
TBC reviewed the 94 grants and wanted to share the following observations and analysis:
The average grant award this round is $4.5 million. The average award size has been growing partly due to the increased funding, but also because of the feedback TBC and others have been giving to FTA.
The $4.5 million average is substantially higher than the $1.9 million average from the FY17 round. (Ed note: In FY17, FTA added $38 million from the FY18 "plus-up" to increase the program from $226 million to $264 million).
There were 7 recipients who received the largest grant award amount of $17.275 million. Last round, the largest award was $11 million.
Of the 94 projects, 50 awards went to Replacement Buses, 9 awards went to Bus Expansion, 40 awards went to Facility Improvements and 5 awards went to Technology projects. The total adds up to more than 94 projects because some awards included both bus replacement and facility improvements, so we had to count these twice.
In terms of dollar amounts, $165 million went to Replacement Buses, $31 million went to Bus Expansion, $204 million went to Facility Improvements and $22 million went to Technology Projects. Thus, there is nearly a 50/50 split between bus procurement and facility improvements. In previous rounds, the split was closer to 70% bus procurement.
Here is the list of the states with the top 10 share in terms of award amount:
1. Iowa – $26,689,785
2. Illinois – $25,821,999
3. North Carolina – $24,523,000
4. Florida – $21,575,000
5. Texas – $21,046,223
6. Colorado – $18,025,087
7. California – $17,879,732
8. Arizona – $17,435,000
9. Kentucky – $17,275,000
10. New Jersey – $17,275,000
Lastly, here is a summary of the 7 projects that received the max award of $17.275 million:
Flagstaff, Arizona – "The Northern Arizona Intergovernmental Public Transportation Authority, which operates Mountain Line transit service in Flagstaff, will receive funding for essential projects, including construction of a Downtown Connection Center and the purchase of all-electric buses to replace diesel and hybrid buses that have exceeded their useful life. The projects will improve safety, support state of good repair, and accommodate growing ridership, including students at Northern Arizona University."
Broward County, Florida – "Broward County Transit will receive funding to rehabilitate its existing operations and maintenance buildings, construct new administration/operations and training buildings and add infrastructure for electric buses. This project will improve safety and state of good repair for facilities that were originally built in the 1980's."
Des Moines, Iowa – "The Des Moines Area Regional Transit Authority (DART) will receive funding to construct a new operations and maintenance facility to replace an outdated and undersized facility. The new building will be located in downtown Des Moines, away from the current facility's flood-prone area."
Champaign-Urbana, Illinois – "The Champaign-Urbana Mass Transit District will receive funding to renovate and expand the Illinois Terminal, a transportation hub with local and intercity buses and passenger rail. The project will improve safety and accommodate rising demand at the terminal, which is part of a joint development project that includes plans for a hotel and conference center as well as residential and commercial development."
Louisville, Kentucky – "The Transit Authority of River City (TARC) will receive funding to purchase new buses to replace older buses that have exceeded their useful life. This project will improve safety, state of good repair and improve service reliability for residents who rely on bus service in the Greater Louisville area."
Rural areas in North Carolina – "The North Carolina Department of Transportation, on behalf of several rural transit systems, will receive funding to replace vehicles, as well as construct and renovate public transportation facilities throughout the state. These projects will address safety, state of good repair and critical transit needs throughout the state."
Northern New Jersey – "New Jersey Transit (NJT) will receive funding to purchase new 60-foot buses to help expand capacity in Northern New Jersey. The project will allow NJT to meet growing demand for its services."