FTA Fleet Transition Plans: The Challenge and Opportunity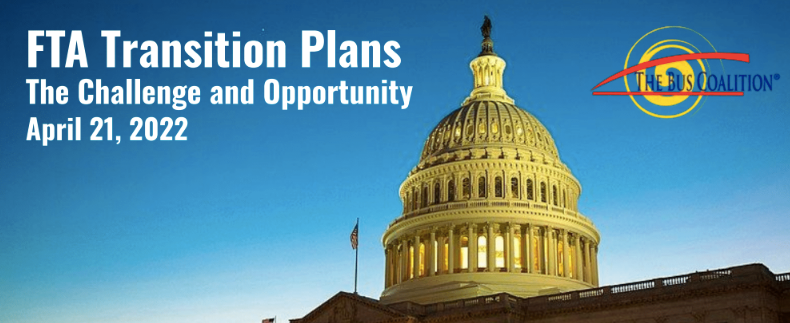 On Thursday, April 21st, TBC members and supporters joined a Coalition webinar on FTA Transition Plan preparations and the challenges and opportunities associated with this year's low- and no-emissions grant applications.
We wish to share a special thanks to our colleagues at Boise's Valley Regional Transit, C-Tran in Vancouver, WA, and San Antonio's VIA Metropolitan Transit. As well as a gracious thank you to our expert panelists from HDR Transit and TY Lin International for guiding our conversation from their transit experience nationwide.
Below we are sharing links to webinar resources available for download: