Donna DeMartino Op-Ed in Passenger Transit Magazine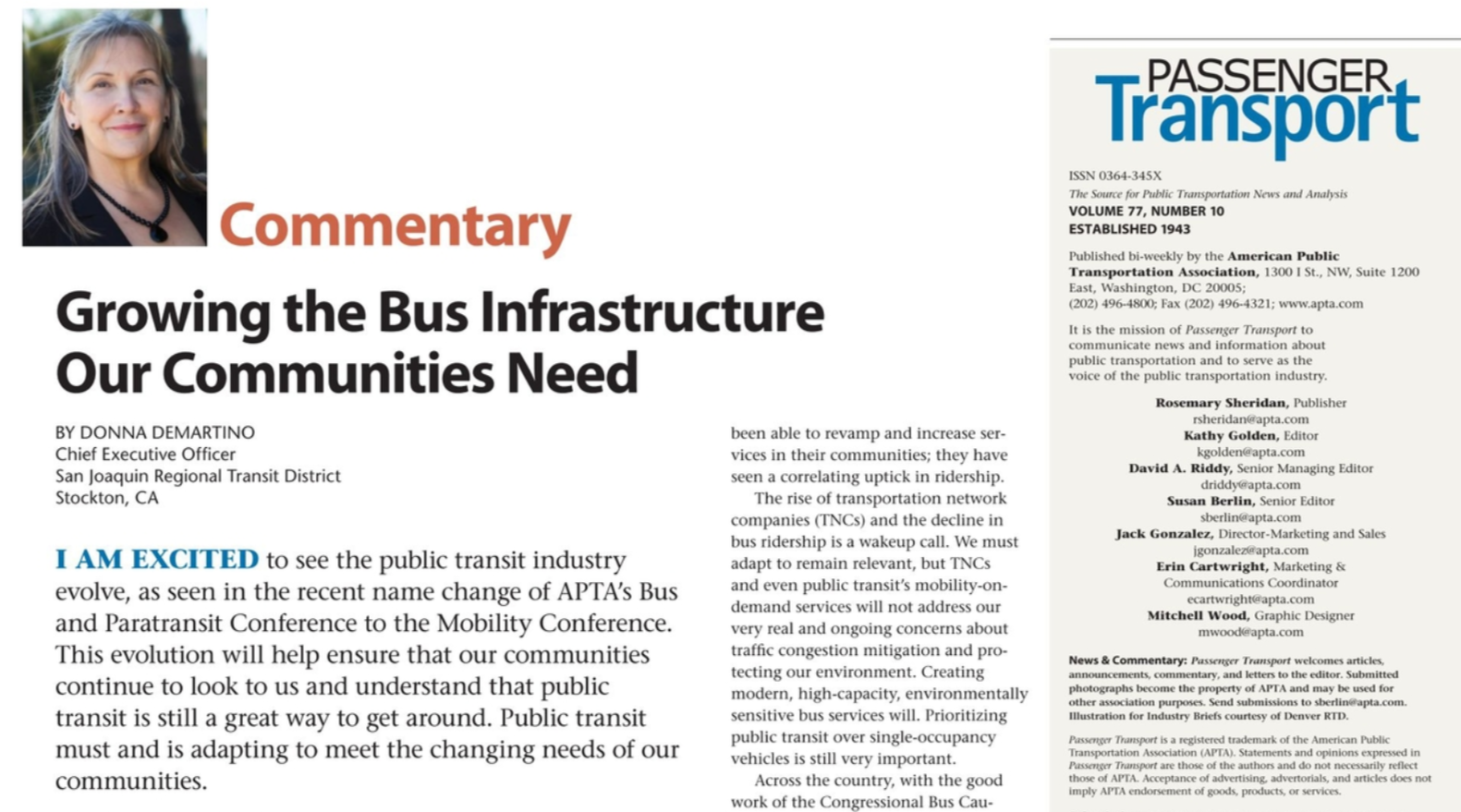 This month, Donna DeMartino, TBC Board Member and CEO of San Joaquin, California's RTD Transit has penned an outstanding op-ed in Passenger Transport Magazine.
Celebrating recent successes from APTA's leadership and bus systems' innovations in improving transit as a quality option for community mobility, DeMartino makes some key points highlighting RTD and other systems recent successes.
In particular agreement with The Bus Coalition's goals of growing Federal support for bus transit, she shares: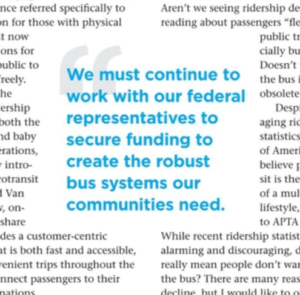 You can read the piece in its entirety here.